1511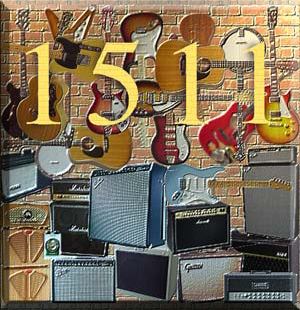 1511 comes with charts of all the songs on the CD. Click a link below for a sample, or BUY IT NOW!
TRACK LIST
The Seam
Sal Mineo
Sugar Notch
Civil War
Gulf Coast
The Shuffle Board
Northern Pike
Back Cover: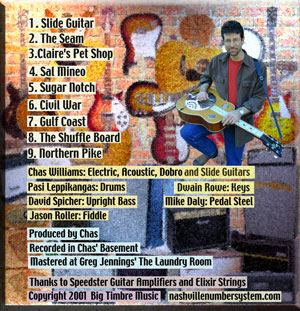 1511
1511 is the CD that was included with NNS Edition 6. There are 9 guitar, dobro and slide guitar instrumentals that I have written. The songs cover a wide variety, from bluegrass to rock. Included with the CD are charts of each song.
---
Below are charts of two of the songs on the CD. Click on a link from the Track List to listen to the song while you read along with the Chart!